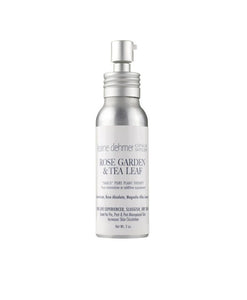 Rose Garden & Tea Leaf Rescue Elixir $115.00
Regular price $0.00 $115.00 Sale
RESCUE CORRECTION ELIXIR for DULL/SLUGGISH SKIN
Leave them guessing your age! An intense nutrient natural herbal blend to balance oil/lipid ratios to a suppressed dry lackluster skin. Supplies nourishment and oxygenation to the deeper layers of the skin tissue to visibly give a Rosy Glow! Helps combat stresses to the skin from environmental assaults, excessive travel, diet, medication, etc… Much more than just about water dehydration but for those effected by lipid & natural oil production dehydration; especially during travel, harsh weather environments and those who are pre, post, and perimenopausal; during which women suffer from all three levels of dehydration (water, lipid and natural oil production).
Benefits:
Revitalize skins circulation & metabolism
Stimulates cellular regeneration & repair
Mega blast of skin nourishment
Visibly increases oxygenation to skin tissue causing a Rosy Glow
Visibly boost hydration & dewiness
Balances skins-water/lipid/oil ratio
Visibly calms skin stresses
Visibly softens the appearance of deepened wrinkles 
Use: Rise & Rest 
as a "Moisture Booster"
 add 5 - 6 drops into a dime sized amount of M.D.R. Moisturizer, mix together in palm of hand, apply all over.         
Directly on skin: 1st apply Future Youth, Moisture Enter-Lock then Rose Garden & Tea Leaf. Finish with M.D.R. Moisturizer.
Experience:
.As a hydration booster when added into a moisture cream. Can be used in place of a cream for those who like it natural.