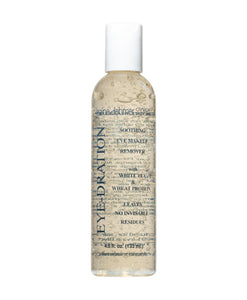 Kind Cleanse Eye Makeup Remover
Regular price $0.00 $39.00 Sale
A profound creation in eye & lip care
I believe the worlds most superb Eye Make-Up Remover. This gel based formula leaves no invisible residues of oils, waxs, or silicones to clog lash follicles; causing
weaker lashes
and
lash fallout
.
Rich with Wheat Protein & White Tea
blended in Aloe Vera Gel strengthens brittle, dry lashes, and comforts skin stress & irritations.
Benefits: Are Stunning! 
Water-soluble gel leaving zero residues that seep into eyes causing that swollen, puffy affect come morning.
Water-soluble gel won't clog lash follicles
Visible improvement of lash fallout
In approximately 3 months visibly notice improvement of gorgeous longer healthier lashes. 
Zero residues (no film) means increased penetration of the precious ingredients from the serums & creams you love
No black goo-balls come morning when using my Sponge Theory properly
Ultra concentrated a little goes a long way
Undo: at Rest time. Apply the size of a Ladybug to finger tips, add a couple drops of water, blend into finger tips to distribute evenly to all fingertips, massage in gentle circles over eyes & last lips. Always use my Sponge Therapy natural sponges to remove as they will not grab, pull or tug the delicate eye area. 
Repeat for heavier types of mascara or mascara with silicone's that may leave a black residue around eye area. Second application will remove immediately.
Experience: A brilliant solution in eye area cleansing! Flies off the shelf's, a cannot live without product!